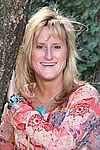 Welcome! Please "come in," and join me here at Body Therapies. I am Nationally Certified in the disciplines of Core Bodywork combining therapeutic and massage therapy strategies with yoga and fitness programs to help you optimize your performance and health.
Here are some of the discliplines I can use to help you find healing and better health:
Relieves Lymphedema conditions arising from lymph node dissection, radiation, abdominal surgery, hysterectomy, scarring or for enhancing detoxing and cleansing of the body.

Therapeutic and Medical Massage and Bodywork - utilizing multiple techniques from around the world. Swedish, petrissage, shiatsu, acupressure, myofascial release, thai, bowen, stretching, deep tissue, cranial-sacral, energy work, osteopathic, reflexology, polarity, and sports massage.




Specialties include: MVA or sports injury, sprains, strains, overall muscle inflexibility, TMJ, migraine or headaches, scoliosis and fibromyalgia, any joint pain or spinal injuries, sprains, strains, herniated or degerative disc disease, arthritis, cancer post liposuction and/or post plastic surgery. Congestion in the body, breathing difficulty from asthma, flu, or from seatbelts in car accident. And for overall relaxation or cleansing of the body.


Aromatherapy and Raindrop Therapy using pure, European therapeutic grade essential oils from Young Living Essential Oils.


Lifestyle and Nutrition Coaching - Key components are identified and discussed to align with the clients goals.

Donna utilizes yoga, and pilates techniques (combined with one another )along with weights and specific balancing moves. Her emphasis is functional training so that key patterning and mechanics become a way of life not just when your exercising. This will then teach you how to move and stay out of pain and keep weight bearing on the bones not on the soft tissues.

Vertigo - Vestibular disorder


The human balance system depends on the inner ear, the eyes, and the muscles and joints to transmit reliable information about the body's movement and orientation in space. If the inner ear or other elements of the balance system are damaged, the result may be vertigo, dizziness, imbalance, and other symptoms. Treatment usually takes 1-4 sessions regardless how long you may have had the dizziness.